Great effort with superb choice of colour and varieties of spring bulbs from Babs McDonald who created the mock up above. 
Also there's the display already vased up and waiting to be judged from Richard Canning showing Night Flight and Ombersley daffodils.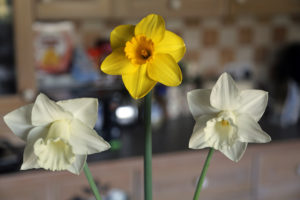 Other beautiful blooms taken on the 21st March are shown too that didn't manage to be seen by all at the show.